The Grade II listed facade of King's Lynn Corn Exchange is a testimony to the splendour of Victorian architecture which now fronts a multipurpose venue.

Originally built in 1854, facing the town's major public square, the Tuesday Market Place, behind its elaborate stone facade, the hall was a simple brick rectangle with a glazed roof supported by delicate wrought-iron trusses.  By the mid 1990s, the building was dilapidated, although still used for community events. A project to restore and enlarge it was begun, with the aim of creating a venue suitable for a wide range of cultural activities.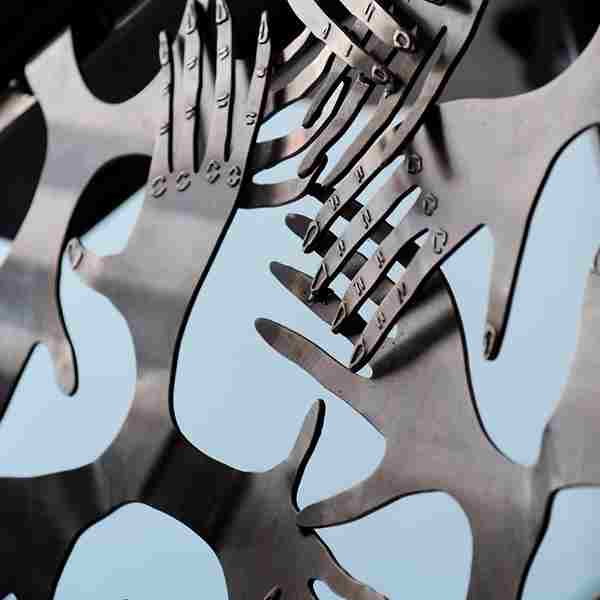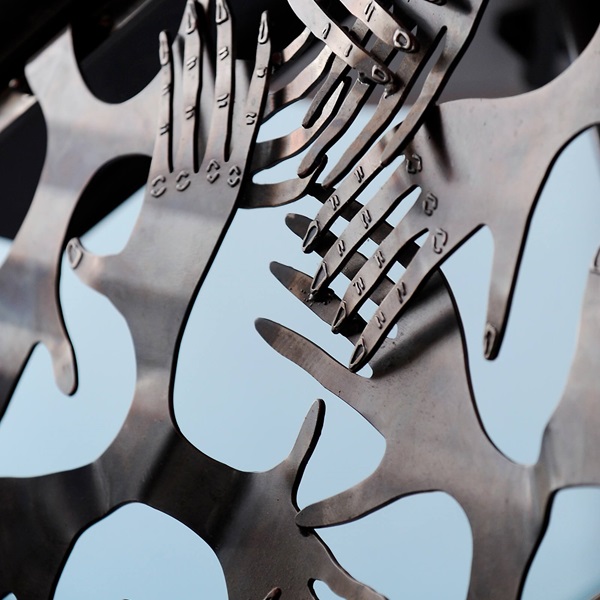 The resulting transformation, to an imaginative and flexible design, was reopened in 1996 after a £4.4million rebuild. A brick extension was added at the rear of the building to accommodate back-of-house facilities.
Jon Mills' balustrade surrounding the stairs comprises 400 clapping hands, referring to the performance-based activities of the building.
Two sets of textile hangings by Julie Graves for the stairwells are based on historical photographs of the area which, using computer technology, are superimposed on each other to create new semi-abstract images.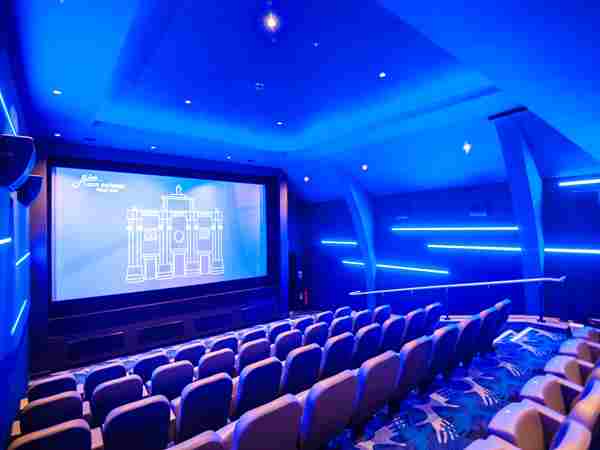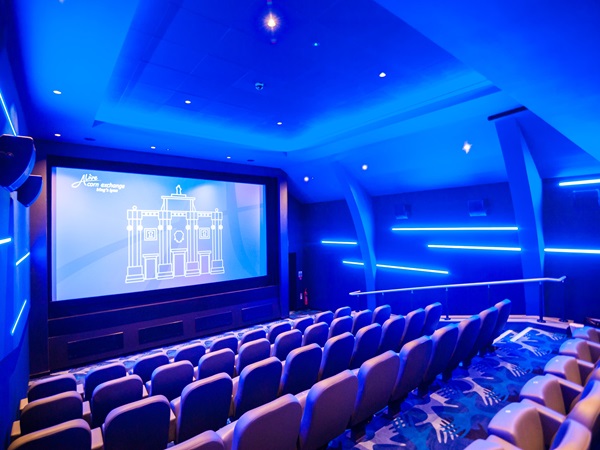 Following a £1.6 million investment by the Borough Council of King's Lynn & West Norfolk in 2020 the upstairs foyer was transformed into a 2 screen cinema. The project was part of the towns aim to renew the town centre and add to the cultural offer for local residents.
Working with the Borough Council of King's Lynn & West Norfolk (who own the building), Alive West Norfolk planned the new cinema as part of a major renovation and refurbishment programme to revitalise the unused balcony/bar area, re-roofing the entire front of the building, replacing leadwork, guttering and exterior lighting, and refreshing the famous facade.
London-based McFarlane Latter were appointed as architects, interior designers and project managers - based on the company's 30+ years' experience in cinema and theatre design.

The 2 screens seat 58 and 52 people respectively, and feature industry-leading cinema projectors for astounding picture clarity, 7.1 Dolby surround sound (the most advanced system currently available), and luxurious faux leather seating by the French-based specialists Quinette Gallay.

Together with a revitalised foyer and box office, a new kiosk, refreshed bar area and specially-designed lift for disabled access, the new cinema benefits from a colour palette and design scheme inspired by the area's location - with natural colours and coastal touches.