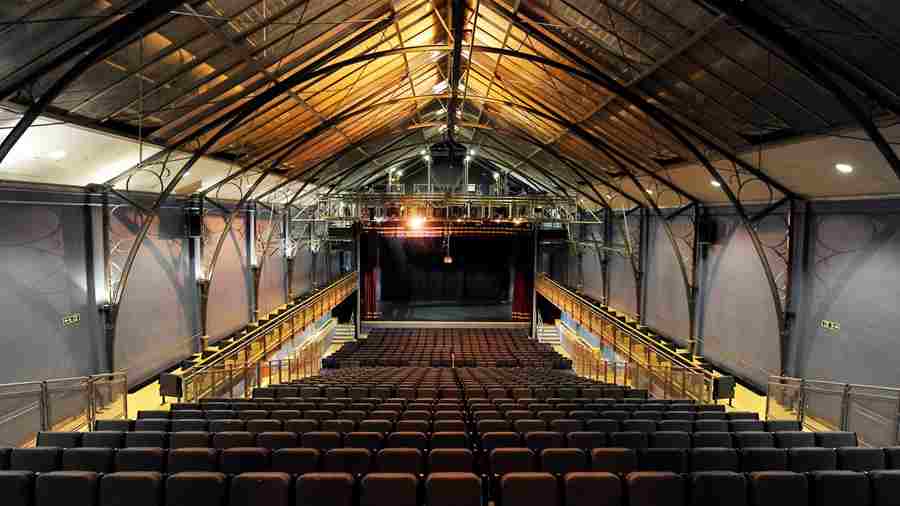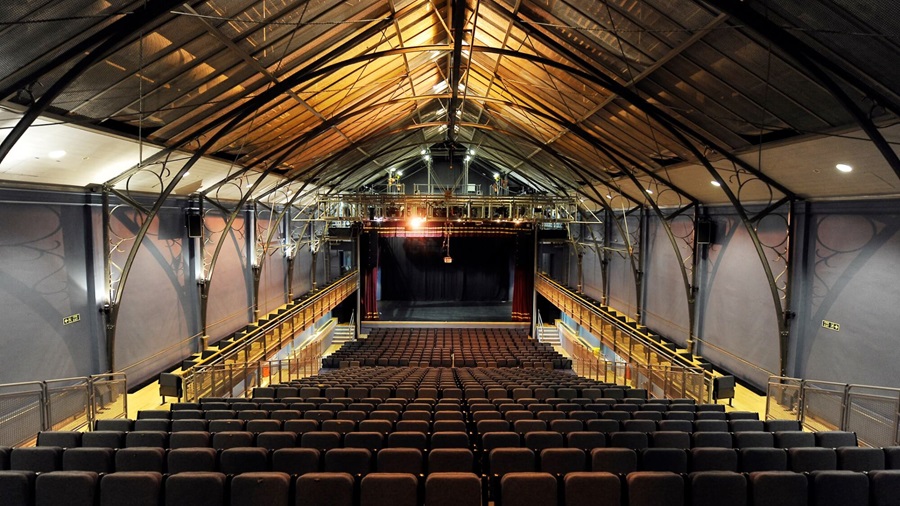 The Corn Exchange's attractive and comfortable auditorium has flexible seating, within which 733 seats can be cleared and stored compactly to reveal a large, open space to accommodate 1200 standing - a flexibility which allows us to host a varied range of events from comedy, musicals, full-scale opera and pantomimes to cabaret style events and fairs.

The acoustics have been well-designed and are able to be varied to suit alternative uses / occupation of the building so that any event can easily be accommodated.
The dressing rooms, spacious backstage and get-in areas are accessed by ample and close parking facilities.