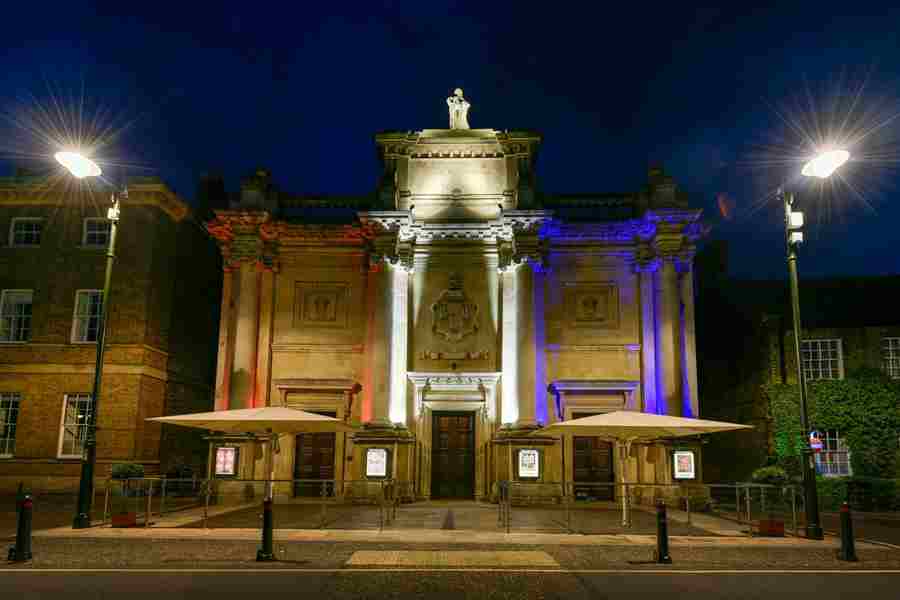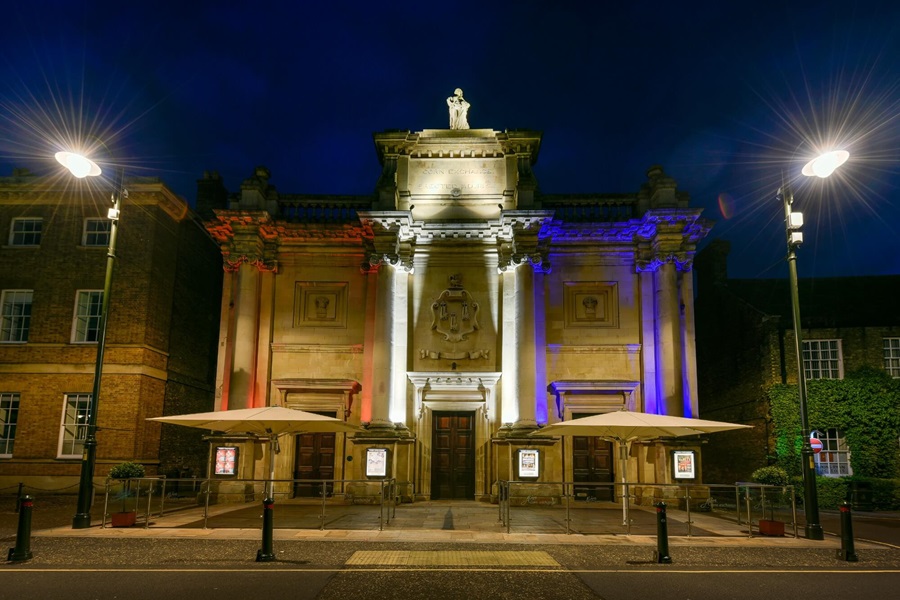 King's Lynn Corn Exchange theatre and cinema are situated on the historic Tuesday Market Place in the heart of King's Lynn.
If you have Satellite Navigation our postcode is PE30 1JW.
Drinks and Refreshments
The Corn Exchange bar is open an hour prior to each performance.  Why not enjoy a pre-show drink in pleasant surroundings, with a friendly atmosphere.
Our interval drinks order service will save you precious time when visiting the bar – simply make you order before the show and you will find your drinks freshly poured and waiting for you at the interval.
Merchandise
Many productions tour with merchandise, which will be available in the foyer prior to the performance during the interval and post performance. Programmes, when available, are also sold in the main foyer.
Seating
Stewards will direct you to your seat. Listen for the 5-minute "show-call" so that you are seated in time. Latecomers may be required to wait until a suitable break before entering.
Performance Notice
Some performances will contain one or more or the following: Pyrotechnics, Strobe Lighting or Haze smoke.  Should you have any concerns please speak to a member of staff.
Medical Conditions
It is the individual's responsibility to mention at the time of booking if they have any medical issues that may be affected by the show.
Support Acts
Support acts are regularly used by producers to start a show and 'warm up' the audience for the main act.
The Corn Exchange does not always know if a support act is being used.  Patrons are therefore advised that support acts may be used at the discretion of the producing management.
Show Running Times
Exact running times are often not confirmed until the day of the show. If a running time is known in advance you will find it on the individual show page. For further information enquire at the box office on the afternoon of the performance.
Disclaimer
The management reserves the right to refuse entry and make any changes to the information contained on this website without prior notification in the event of illness, contractual obligations or any other unavoidable cause.
Your attention is brought to the conditions displayed at Box Office and on the reverse of tickets.
Flash photography or videoing during a performance is forbidden and offenders may be removed.
We reserve the right to refuse entry / remove from premises, without refund any audience member who appears intoxicated / behaves in a disruptive manner or causes distress to other patrons.